Find out how Girl Geeks, mobile apps, and collaborative technology are changing how, when and where we work!
Join Citrix Online for a Bay Area Girl Geek Dinner on Thursday, September 22, at Jillian's (@ Metreon) in San Francisco. Learn from our engineers, product line managers, Cloud, IT and Marketing gurus, as we talk about the past, present and future of mobile collaboration.
Event is FREE for all girl geeks. Girl geeks can register a guy geek as her "plus one" above when she RSVPs.
Network with other women in the technology industry, enjoy refreshments, product demos and fun activities.
First 250 at the door get a Citrix Online Girl Geek Dinner coffee mugs. Giveaways throughout the evening. Raffle winner will receive an Amazon Kindle!
Hear a panel of Citrix Online women on their experiences in the tech industry.
Learn the latest about cutting-edge Citrix Online products like GoToMeeting, GoToMyPC, GoToWebinar, GoToAssist, GoToManage, GoToTraining and how we are creating apps for the top mobile platforms!
About the girl geek panel discussion:
Ever wished you could work remote using only your mobile phone, fix your clients' computers using only your iPad, connect to your work computer from anywhere in the world, or host a meeting online using HiDef video-conferencing? At Citrix Online we are innovating technology that allows our users to connect and collaborate anytime, anywhere, like never before.
In a panel discussion, we will discuss our past, present and future of mobile collaboration technology and the perspectives and advice from women in diverse roles and functions at Citrix Online. Our panelists include: Erin Hintz (VP, Global Marketing & GM, eCommerce), Lisa Reeves (VP and GM, Access and Cloud Services), Cat Allday (Product Line Director), Elizabeth Cholawsky (VP and GM, IT Services Line of Business), Sukrutha Raman (QA Engineer), Beth Gilbert (Product Line Manager, GoToTraining).
Schedule of events:
5:30pm – 6:30pm: Registration, heavy appetizers & drinks, fun activities, demos and networking.
6:30pm – 6:40pm: Welcome
6:40pm – 7:40pm: Short Presentations
7:40pm – 8:30pm: Networking, more demos and fun activities
8:30pm : Raffle drawing, closing remarks
About our featured girl geek panelists:
Erin Hintz (VP, Global Marketing & GM, eCommerce)
Erin Hintz heads the Citrix Online global marketing team, which includes responsibility for the division's marketing, eCommerce and public relations around the world. Prior to joining Citrix Online in 2011, she was vice president of worldwide consumer marketing at Symantec Corp. During her tenure, Symantec's consumer division grew from $350 million/year to $2 billion/year and Norton became the world's most trusted brand for consumer security solutions, valued at $3.3B on a recent top ten tech brands report. Erin joined the Symantec team in 1994 through the company's acquisition of Delrina Corp., after which she held many executive roles in product management and marketing, with a focus on SMB, enterprise and consumer customers. She holds an honors bachelor's degree from Queen's University in Kingston, Ontario, Canada, and a post-graduate diploma in Business Management from Wilfrid Laurier University in Waterloo, Ontario, Canada. Erin is currently an Advisory Board member for Zuberance, a venture-funded advocacy marketing platform, and a Board of Directors member for the non-profit Resource Area for Teaching.
Lisa Reeves (VP and GM, Access and Cloud Services)
Lisa Reeves joined Citrix Online in 2010 to oversee the access and cloud line of business. She is currently responsible for product development and marketing strategy for the company's GoToMyPC remote access brand and for all initiatives related to cloud computing. Before coming to Citrix Online, Lisa was a general partner at Vista Ventures, a venture capital firm targeting early-stage investments in companies in the software, digital media, and network sectors. She previously led SAP Ventures, the corporate venture investing arm of SAP AG, and spent 9 years in senior operating roles at SAP America, including sales, marketing, business development and consulting. She began her career in the automotive industry. Lisa holds a B.A. from Kalamazoo College and an M.B.A. from the Thunderbird School of Global Management.
Cat Allday (Product Line Director)
Elizabeth Cholawsky (VP and GM, IT Services)
Elizabeth Cholawsky is vice president and general manager of Citrix Online's IT Services line of business. In this position Cholawsky leads the strategy, vision and focus of the GoToAssist and GoToManage product lines, cornerstones of Citrix Online's number one position in the remote support market and its innovative SaaS-based IT services for small and medium-sized businesses. Previously, as vice president for products and services, She elevated the Citrix Online customer experience to the highest level of excellence and satisfaction and oversaw unparalleled product growth, establishing Citrix Online as the world's third largest SaaS company. Prior to joining Citrix Online, Elizabeth held executive-level positions spanning product management, marketing, customer service and business analysis at companies such as Commission Junction, ValueClick and Move, Inc. She holds a Ph.D. in political science and statistics from the University of Minnesota and a B.A. in government and statistics from Franklin and Marshall College.
Sukrutha Raman (QA Engineer)
Sukrutha Raman completed her MSEE degree from USC in December 2007. During her time at USC she was an active board member of the USC chapter of Society of Women Engineers. She joined Citrix Online in January 2008 working in the company headquarters in Santa Barbara, California. In May of 2010 she moved to San Francisco and joined the fast growing Citrix Online office in SOMA. As a QA Engineer, she currently works on a team that operates in an Agile manner to release the highest priority improvements and fixes for Citrix Online's award winning and enormously popular collaboration tools, GoToMeeting and GoToWebinar. She is responsible for maintaining the high quality of the products with each release. Sukrutha enjoys travelling, swimming, and trying new restaurants in San Francisco.
Beth Gilbert (Product Line Manager, GoToTraining)
Beth Gilbert joined Citrix Online in 2007 as a Product Marketing Manager responsible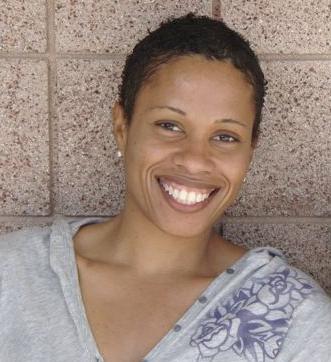 for directing and executing the go-to-market strategy for GoToWebinar and GoToTraining. Over the past four years, Beth has immersed herself in Web events and corporate training space resulting in a deep understanding of the current challenges and evolving needs of this market. As Product Line Manager for GoToTraining, Beth has utilized her experience and expertise in this area to manage the product strategy for the GoToTraining product line. Prior to joining Citrix Online, she was a Product Manager and Product Marketing Manager at InfoGenesis, where she developed and implemented the global product strategy for one of their hospitality product lines. In this role, she proactively supported sales and marketing efforts through ongoing training, coaching, customer presentations and Webinars. Beth holds a M.A. in Organizational Design and Effectiveness at Fielding Graduate University and a B.A. in Sociology from the University of California Santa Barbara. She enjoys singing, dancing, cycling and roller derby.
About Citrix Online
Citrix Online is a fast-growing division of Citrix Systems, Inc. (Nasdaq: CTXS), based in Santa Barbara, California, with satellite offices and data centers around the world. Every month, more than 17,000 new customers start using Citrix Online's services to work from anywhere with anyone – using our remote-connectivity tools to save time, get more done and connect to others around the world.
• A small business owner is able to work from home thanks to GoToMyPC.
• A project manager collaborates with remote co-workers using GoToMeeting.
• A trainer cancels her flights and conducts live online training with GoToTraining.
• A marketer generates a list of eager buyers by inviting prospects to an online Webinar.
• A support agent fixes a customer's PC remotely on the first call using GoToAssist.
At Citrix Online, we believe in creating products that we ourselves want to use. Our goal is to offer services that are:
• So easy to use you could learn them without a manual or training.
• So reliable you can count on them every day without a second thought.
• So secure you can trust that your data is safe – fully encrypted end to end.
• So fast the experience is like being there in person.
Read more about our latest news, our management team and our community outreach programs at www.citrixonline.com.