HP Software is happy to invite you to our Girl Geek Dinner, on Wednesday March 13 at our new Moffett Towers, Sunnyvale office!
Join us and your fellow Bay Area girl geeks for an evening of good food, drinks and mingle. In our panel discussion you'll have the opportunity to meet an impressive mix of HP female executives. Hear these ladies share inspiring stories and views on current technology and trends, their do's and don'ts for a successful career in the tech industry and what it's like to be a woman working at one of the biggest tech companies in the world. This will be an interactive panel discussion so get ready to ask these ladies your own questions!
We're looking forward to seeing you there!
HP Girl Geek Dinner Agenda:
5:30-7:00pm: Registration, Refreshments and mingling
7:00-8:30pm: Panel discussion and Q&A with some of HP's leading women
8:30-9:30pm: Dessert and post-panel mingle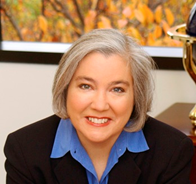 Ann Livermore, (HP Director and Former Executive Vice President)
Speaker Bio: Ann serves as a director of HP, after 29 years in the day to day operations at HP. In her last operational role at HP, Ann was Executive Vice President of the HP Enterprise Business, a $57 billion business that encompassed storage, servers, networking, software, and services (2010 revenue). The products and services from this organization served business and public sector customers of all sizes in 170 countries.
For more than two decades, Ann was involved with building solutions to help HP customers manage and transform their technology environments and optimize business outcomes. Ann joined HP in 1982 and held a variety of management positions in marketing, sales, R&D, and business management. She also serves as a member of the board of directors for UPS and for the Lucile Packard Children's Hospital.
Ann holds a bachelor's degree in economics from the University of North Carolina at Chapel Hill and a master's degree in business administration from Stanford University.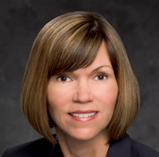 Bethany Mayer, (Sr. VP and GM of HP Networking)
Speaker Bio: Bethany Mayer is the Senior Vice President and General Manager of the HP Networking business unit where she oversees the group's worldwide business operations. Prior to her general manager role, Bethany was responsible for worldwide marketing and alliances for Enterprise Business Group.
Bethany brings more than 25 years of experience in leading product management, marketing communications, operations and engineering from start-up companies to Fortune 500 corporations.
Prior  to HP Bethany held executive positions at Blue Coat, Mirapoint Incorporated, JDSU, Vernier Networks and Skystream Networks (now Ericsson). She has also worked at Cisco Systems where she was responsible for Cisco's initial channel products and supply chain design. Earlier in her career Bethany held positions at Apple and Lockheed Martin Corporation.
Bethany holds a bachelor of science from Santa Clara University and an MBA from California State University, Monterey Bay. Bethany recently won the Stevie Gold Award for Female Executive of the Year for 2012. She was also recognized as one of the Top Women of Influence in Silicon Valley in 2008.

Tracy Keogh, (Executive VP of HP Human Resources)
Speaker Bio: Tracy Keogh has worldwide responsibility for HP's strategic human resources activities, including workforce development and organization effectiveness, benefits and compensation, staffing, global inclusion and diversity, HR processes and information management. 
Prior to joining HP in 2011, Keogh was the Senior Vice President of Human Resources at Hewitt Associates, the world's largest provider of human resources consulting services. Her accomplishments included creating an award-winning virtual learning and development network, implementing a disciplined global succession planning process, and designing a comprehensive and successful employee engagement program.
Earlier in her career Keogh held top HR positions at Bloomberg LP and Analog Devices. 
In addition to her human resources background, Keogh has a wide range of leadership experience in operations, sales, marketing, and consulting for a number of organizations.
Keogh holds a Master's degree in Business Administration from the Harvard School of Business and a Bachelor's degree in Psychology from Smith College. She also attended the University of Geneva in Switzerland. Keogh serves on the boards of the Anita Borg Institute and the Cornell Center for Advanced Human Resource Studies (CAHRS).

Dr. Elisabeth Joyce, (Chief Information Security Officer and Infrastructure Services of HP Software)
Speaker Bio: Elizabeth has recently been made CISO for HP's Software Division. As such she is responsible for end-to-end security of HPSW solutions – supporting secure products, through to secure delivery of services to customers. She additionally continues to lead the infrastructure services team that delivers SaaS and hosted solutions to HP customers. 
Elizabeth has broad operational delivery experience running security operations and SaaS/managed services. She has lead large operational and small technical teams and has successfully executed several turnarounds – improving solutions through innovation and focus on delivery excellence, all while meeting profitability targets and ensuring customer satisfaction.
Previously, as Chief Security Officer and Group Operations at HP Autonomy, Elizabeth was responsible for the security of hosted solutions. She concurrently lead the Group Operations Infrastructure team that delivered  global shared services for hosted solutions (Data Centers, Networks, etc), Hosted Application and Emerging Services. 
Prior to HP and Autonomy, Elizabeth was Senior Vice President for Worldwide Service Delivery at Iron Mountain, and Vice President and General Manager of Enterpise Services, Americas, at Symantec. 
Dr. Joyce holds a Ph. D. in information security.

April Slayden Mitchell, (Principal Scientist in HP's Analytics Research Lab)
Speaker Bio: April is a Principal Scientist in HP's Analytics Research Lab. Her key technical areas and domains of expertise are in the research, design, and implementation of global enterprise collaboration solutions including mobile user experiences and social video communication.  
Since joining HP Labs in 2002, April has worked on multiple projects including BiReality telepresence, the DJammer a music manipulation device, and HP Halo video collaboration where she led the design for the original user interface. She received a best-paper award for her research on mobile video behavior and she co-created and led the experience design for the Gabble video conversation site. She is currently the principal investigator for HP Labs Compass an enterprise social collaboration demonstrator. 
April holds five patents and has written a number of white-papers. She is also active in several organizations and committees, among them the Grace Hopper conference for women in computing.