LOCATION CHANGE:
Google Girl Geek Dinner @ 468 Ellis Street, in Mountain View, CA (map)
Join us at Google for an evening of mixing, mingling, bites and beverages on

Tuesday, July 17th in Mountain View!
Network with your peers, hear the stories of the women behind Google and walk away with some cool schwag! 
In addition, Google's girl geeks will sharing their personal journeys along with a deeper dive into the products or teams in which they focus. 
Google Girl Geek Dinner Agenda:
5:30pm – 6:30pm: Registration, Food/Drinks and Networking
6:30pm – 7:30pm: Lightning talks from Google Girl Geeks
7:30pm – 8:30pm: Q&A and more networking!
Google Girl Geek Speaker Bios: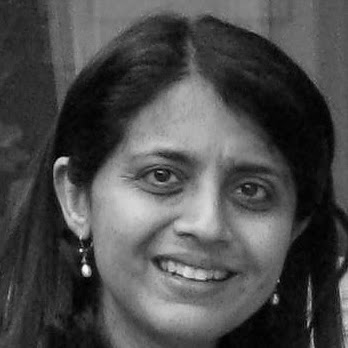 Pavni Diwanji, (Director of Engineering, Google+ Pages& Profiles)
Pavni is Director of engineering at Google and currently leads the company's spam fighting efforts, also Profiles and Pages effort for the Google+ project.  Pavni joined Google in 2005, and founded and led Google Apps for Business and other enterprise products. Prior to joining Google in 2005, she was a serial entrepreneur who started and sold multiple successful companies. Pavni also managed the communication and client software division encompassing email, IM and toolbar products at Excite@Home. Pavni started her career as software engineer at Sun Microsystems where she was key developer of Java and is reknown as inventor of servlets. Pavni has won numerous entrepreneurship awards and holds several patents in area of distributed systems and networking. Pavni holds a Masters degree in Computer Science from Stanford university.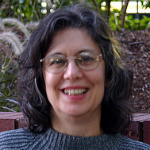 Robin Jeffries, (User Experience Lead, Google Ads Quality)
Robin Jeffries is a Staff User Experience Analyst at Google, where she seeks a deeper understanding of users' behavior in search and ads via quantitative (logs analysis) and qualitative methods.  She has more than 30 years experience in human computer interaction and related fields, in academia (University of Colorado and Carnegie-Mellon University), industry labs (Hewlett-Packard), and as a practitioner (Sun Microsystems and Google).  She also moonlights as Her Systers' Keeper, the chief cat herder for the longest-lived online community of women in computing (www.systers.org)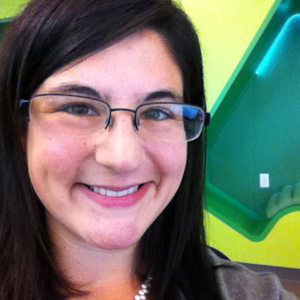 Alison Boncha, (User Experience Designer, Google+ Social)
Ali is a User Experience Designer on the Google+ team. She joined the team only 14 short months ago and previously worked at Kodak on interface design for digital cameras. Spurred on by curiosity of design & tech (that began with fine art photography), she studied Computer Graphics Design at the Rochester Institute of Technology and graduated with an MFA in 2008.
Gayathri Rajan (Product Management Director, Google Offers)
Gayathri leads the product team for Google Offers. The role allows her to check out the many great offers that are sold every day, alas not the time to use them all (check them out at offers.google.com or download the offers app on your phone so it's never out of reach!) She joined Google in 2006 as product manager for Billing and Payments and helped build out a unified, global payments platform that's scaled to $40Bn in revenue and counting.Gayathri holds degrees in Chemical Engineering (Cambridge University) and Computer Science (University of Pennsylvania), as well as an MBA from Stanford University. Her greatest technical accomplishment is raising 2 girls who know more computer science than she does.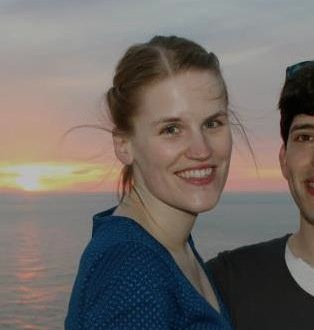 Frances Haugen (Product Manager, Google Search)
Frances Haugen is a product manager working on the Knowledge Graph, a semantic representation of knowledge, as part of the Search team. Since joining Google in 2006, Frances has been part of the Ads, Web & Book Search, and Google+. Frances's work at Google has spanned what is traditionally considered software engineering to traditional product management to pure user experience design. Frances co-founded the mobile book reader team at Google and launched Google's first mobile e-reader in 2009. She has a passion for Big Data and is one of the few product managers at Google fluent in Google's internal logs analysis language. Frances has launched both user-facing and infrastructural features based deep logs analysis. During her time on Google+, Frances founded Google+'s search team and designed the first experiential search experience at Google (a user might want to be entertained by a stream of results about a topic and not have a specific search intent). Frances holds a BS in Electrical and Computer Engineering from Olin College and was a member of its founding class – she was also Olin's first alumna to work at Google. Frances holds an MBA from Harvard University.