Join Yelp and Girl Geek Dinners on Tuesday, March 27, 2012 (5:30 pm to 8:30 pm) for Bay Area Girl Geek Dinner #16 at Yelp headquarters in San Francisco, CA.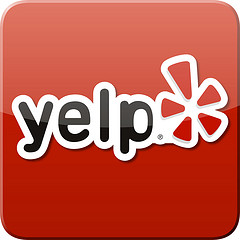 Enjoy food and drinks while Yelp's women in product management and front-end development give lightning talks, as well as Pythonistas from the PyLadies, Women Who Code and Lovestagram! Network with other cool girl geeks, and of course, go home with cool schwag!
Tweet about the event using the hashtag #yelpggd.
Yelp Girl Geek Dinner Agenda:
5:30 – 6:30 – Registration and networking over refreshments
6:30 – 7:30 – Lightning talks

7:30 – 8:30 – Breakout Sessions, Networking, Refreshments, Giveaway 

Yelp Girl Geek Dinner Speaker Bios: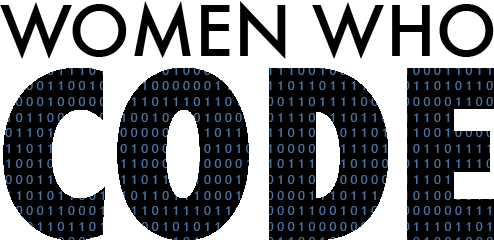 Talk Topic: Hack nights, Women coders, and study groups
Sasha shares some of her secrets and advice for organizers and leaders. She also tells the story of attracting the first 1,000 Bay-area members. Women Who Code provides woman-only hack nights , tech talks monthly, and language-specific study groups every week.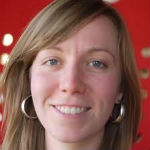 About the speaker: Sasha <3's Python. It's the sixth language she learned but first in her heart. She's returning to coding after five years teaching physics and neuroscience to eager young minds. She launched Women Who Code in September and has been trying to keep up with the energy and enthusiasm of the community ever since. A Twilio alum, she is the first content architect at Codecademy, helping lesson creators teach thousands of students to code. Follow her on twitter at @SashaLaundy 
Christine Cheung (President, Pyladies)
Talk Topic: Diversifying and Engaging the Python community with PyLadies.
Through Python programming workshops, social events, and women's grants and outreach at conferences, PyLadies has made a positive impact in the Python community through friendly engagement and a support network for both women and men. Learn how the organization was bootstrapped from just a handful of women in the Los Angeles area to now making a positive impact for female Python developers all around the world. 

About the speaker: Christine is the current President of PyLadies and an active Front End Web Developer and advocate of the Django web framework from Los Angeles, CA. She holds a B.S. in Computer Science from UC Riverside and in her spare time she enjoys practicing the drums and playing her trombone in local ska bands. Follow her on Twitter at @plaidxtine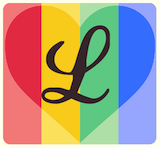 Talk Topic: Learning to code for love

Last year, Kaitlyn Trigger decided that she wanted to build her boyfriend a romantic web app, called Lovestagram, for Valentine's Day. The only problem? She didn't know how to code. Kaitlyn will share her adventures learning to design, build and ship a product from scratch (while keeping it a secret from her boyfriend). 

About the speaker: Kaitlyn is the creator of Lovestagram, which turns your Instagram photos into an interactive Valentine's Day card. She is also the Marketing Director at Rally.org, a San Francisco-based startup that makes easy online fundraising tools for small causes and passionate individuals. Prior to joining Rally.org, she worked as a user experience strategist for brands like Target, Nike, and Visa. In her spare time, she enjoys biking, watching Downton Abbey, and cooking the tasty things she gets in her CSA box. Follow her on Twitter at @kaitlyntrigger
Suzanne Axtell (Conferences Communications, O'Reilly)
Talk Topic: Get Started in Public Speaking

Become a role model for fun and profit! Speaking at conferences and events can raise your profile, both at the office and in your community. Suzanne will share ideas for jumping into the speaking circuit and tips for submitting proposals.
About the speaker: Suzanne oversees the marketing efforts for all O'Reilly conferences and is a contributor to the O'Reilly Radar. She's on a mission to help bring more diverse speakers and participants to O'Reilly events. Past experience includes stints at Borders, Martha Stewart Living Omnimedia, and NYU's Stern School of Business. She's an avid writer, knitter, reader, and pet lover, and is starting to warm up to her FitBit. Follow her on Twitter at @suzaxtell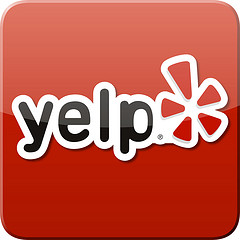 Stephanie Teng (Product Manager, Yelp)
Talk Topic: Product Management and International Releases at Yelp
Stephanie will talk about what it's like to be a Product Manager at Yelp. She will also speak to some of the challenges Yelp thinks about when heading to a new country.

About the speaker: Stephanie is a Product Manager at Yelp where she focuses her time on designing and building a variety of consumer-facing software products both for the site. Today, she works most closely on bringing the site to international markets around the world. Prior to Yelp, Stephanie was a Product Manger with Microsoft where she had first-hand experience working with Microsoft Kinect, as well as the Windows Phone. She went to Yale where she graduated in with a degree in Cognitive Science. Follow her on twitter at @steng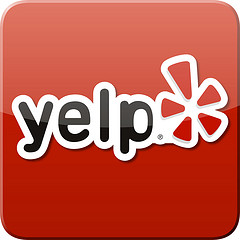 Hannah Hu (Front-End Engineer, Yelp)
Talk Topic: Python, team dynamics, and everyday life in Yelp
Hannah will focus on her day-to-day routine at Yelp, covering what technologies they use and where she fits in the picture, team dynamics, etc; She will also be talking about interesting front-end challenges in regards to the Yelp site and even with the rest of her team. 

About the speaker: Hannah is one of four front-end engineers at Yelp, in which she spent the past two and half years updating the website's HTML and CSS; contributing front-end knowledge to her web development team, and dodging Nerf darts. This is her first full-time position. Previously she worked for the Department of Human Resources and the Petris Center for UC-Berkeley, where she graduated in 2009 with a BA in Computer Science. Although proficient in HTML, CSS, and Javascript, Hannah knows a thing or two about Python, Ruby on Rails, and PHP. Outside coding life, she is an amateur artist and cartoonist who is currently working on her first graphic novel, and enjoys photography, creative writing, cooking, and urban exploration.  Follow her on Twitter at @curagea
About Yelp:
Yelp has been changing the nature of how people share local knowledge and find out about what's going on in their city and beyond since 2005. We're one part community, one part local city guide, with an opinion on everything from mechanics and martini bars to dentists and dining, and everything in between.