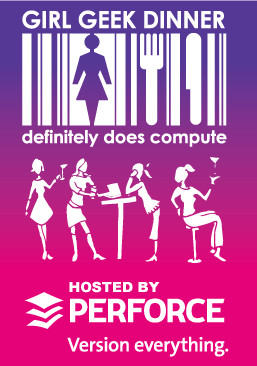 Join Perforce Software and Girl Geek Dinners on Thursday, December 1, 2011 (5:30pm to 8:30pm) for Bay Area Girl Geek Dinner #14 at Perforce headquarters in Alameda, CA.
Meet the women behind Perforce's innovations, sip the latest P4 cocktail, enjoy delicious bites, and network with other brilliant women in technology!

VP of Engineering Kathy Baldanza built a multidisciplinary team from scratch. She will share why mentors rock and how Perforce pays it forward.

Catch demos by the best and brightest women engineers at Perforce on products and technologies they developed.

Go home with great swag!
Bring an unwrapped geeky toy for the toy drive or a non-perishable food item for the Alameda Food Bank for a chance to win an Amazon Kindle Fire!
First 200 through the door get a Perforce/Girl Geek Dinner USB drive bracelet! 
Event is FREE for girl geeks, and each girl geek can register one guy as her plus one when she registers here.
Perforce Girl Geek Dinner Agenda:
5:30 – 6:30 – Registration and networking over cocktails & appetizers
6:30 – 6:45 – Welcome by Kathy Baldanza (VP Engineering) and P4 Girl Geeks
6:45 – 8:00 – Photo booth, demos & dessert, networking, cocktails & appetizers
8:00 – 8:30 – Giveaways & good night!
Public Transportation:
From 5pm to 9pm, we will be running shuttles between the Fruitvale BART station and Perforce HQ every 15-30 minutes. 
Perforce Girl Geek Dinner Speaker Bios:

Kathy Baldanza (VP Engineering, Perforce)
joined in mid-2000 as the Vice President of Engineering. She was hired to lead the entire technical team including development, documentation, training, and support. Kathy has more than 20 years of technical management experience. Her startup experience includes developing technical teams at Ingres, Illustra, and Cohera. Kathy's Illustra experience included successfully integrating Illustra QA with Informix QA as well as taking the lead in shaping the overall direction of Informix Server system and stress test strategies. At Cohera, Kathy was Director of QA and Configuration Management and was actively involved in leading and developing emerging groups such as support, MIS, and Pubs. As Director of Java Object Services at Charles Schwab, Kathy built a Java Performance, Web, QA and Training consulting team
.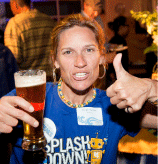 Steph Turner (UI Programmer, Perforce)
is working on P4V at Perforce Software. Prior to joining
Perforce, she held technical positions at Valid Logic Systems, Cadence, Synopsys, Cisco, Reuters and Stanford. Steph studied Math and Computer Science at Oberlin College and Stanford University. When she's not coding, Steph is out sailing or pounding other technology companies at dodgeball.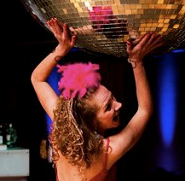 Allison Banks (Director of HR, Perforce) joined the company 12 years ago and has led Perforce to four "Bay Area Best Places to Work" titles. Thanks to the many girl geeks at Perforce, this recovered English major now plays with Arduino, knows the difference between java and javascript, and that FreeBSD is not a political movement. In her spare time, Allison is the occasionally devoted mother to two occasionally grateful teenagers. She spends a lot of time creating small-scale, complex projects for Burning Man. Commonly refered to as the "Glitter Director", Allison profoundly believes that everything really is better with glitter.

Laurette Cisneros (Manager of Build Engineering
, Perforce)
has been in the Software Industry for 25+ years in areas including Build, Porting & Release Engineering, Technical Support, QA, and Databases at companies including NextBus, Charles Schwab, and Informix. In the last 8 years at Perforce she has worked in both Technical Support and Training and now manages Builds. When she's not at Perforce, you can find her blending wine.

Jackie Garcia (Principal Product Consultant, Perforce)
joined 7 years ago and currently works with new and existing customers, answering technical questions and providing demos of our product. She started in the support department and was the first to receive thank you flowers from a customer she assisted. She has a 10+ year background in the embedded world, working at Adaptec as a
BIOS developer working with Assembly code. She was also a SCM Engineer working with ClearCase, VSS, and PVCS with many teams at Adaptec.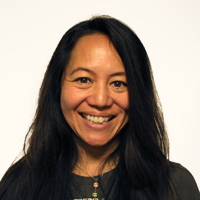 Trina Morrow (Technical Support Projects Engineer, Perforce) focuses on the Perforce Knowledge Base content and serves on the steering committee to identify and implement a new CRM/ERP system at Perforce. After 13 years in the software industry as a Sr. Software Engineer coding CRM and bug tracking systems at companies including Ingres Corp and Sybase & Scopus, she left the industry to start a family. Not being one to stay idle for long, Trina bought three Baskin Robbins and her geeky responsibilities now consisted of accounting, P&L's, budgeting, regulatory compliance, inventory control & staffing analysis. As a hobby, Trina serves on the Brand Advsiory Board and IT Subcommittee for Baskin Robbins, focusing on policies, procedures, and technologies for Baskin Robbins Worldwide.
About Perforce Software
Perforce Software is a provider of software and solutions that enable teams to create, develop and version everything. The world's most innovative companies and recognized brands trust Perforce to manage all their digital assets from intellectual property to content. The Perforce version management platform is unique in its ability to handle large and distributed collections of content and is backed by a full range of enterprise services.
Founded in 1995, Perforce Software is headquartered in Alameda, California, with international operations in the United Kingdom, Canada and Australia. For more information, visit www.perforce.com.