Bay Area Girl Geek Dinners and Hackbright Academy brings to you an evening dedicated to Women Learning Code on 

Wednesday, Aug 8th in San Francisco!
Mingle over dinner and drinks, check out cool demos by students of Hackbright Academy, and hear inspiring stories from different women who learned to code!
Want to learn how to code?  The Fall Programming Fellowship for Women Application Deadline: 8/15 – Apply Here

Hackbright Academy Girl Geek Dinner Agenda:
6:00pm – 7:00pm: Registration, Food/Drinks and Networking
7:00pm – 8:00pm: Lightning talks
8:00pm – 9:00pm: Q&A and more networking!
Girl Geek Speaker Bios:
Chiu-Ki Chan, (Founder, MonkeyWrite)
Talk Topic: How I became a confident coder

Chiu-Ki's path to software engineering started with BASIC at a community center and LOGO at secondary school. Programming always delighted her, but it took a while for her to be comfortable among the whiz kids at college. What was the turning point? How did she become a confident software engineer?
About the Speaker: Chiu-Ki grew up in Hong Kong, came to USA to study, got a job at Google and have been living in Silicon Valley ever since. 7 years at Google plus two different startups later, she decided to go solo last year. Now she splits her time between writing mobile apps and public speaking.

Melissa Quino McCreery (Founder and Editor and Chief, Daily Muse)
Talk Topic: How I Learned to Code–And Built a Feature in 6 Days

Tired of waiting for a new feature to get to the top of the developers' list, Melissa decided to build it herself–and taught herself the Python, CSS, and Javascript she needed to do it. Here's how she did it.
About the Speaker: Melissa graduated from Harvard in 2008, and worked in management consulting at McKinsey before founding The Daily Muse, where she is currently Editor-in-Chief. Her first exposure to coding was in Visual Basic in high school. Eight years later, with no web development experience, she decided it was time to start figuring out how to build for The Daily Muse–and she picked up Learn Python the Hard Way and dove in.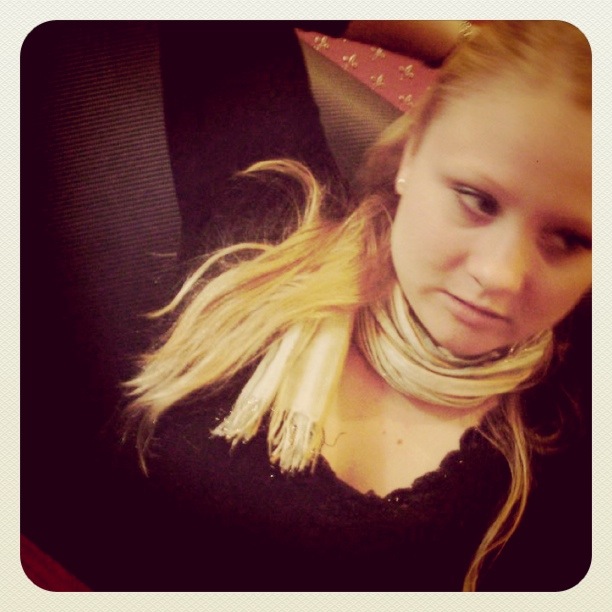 Lynn Root (Founder, PyLadies SF)
Talk Topic: Learning to code: faking it til I'm making it

Attracted to coding last year, Lynn sprinted away from her original life plan of finance. Since then, teaching herself how to code has been a farcical adventure. In positioning herself as a harbinger in teaching women Python, she is no more qualified than the women attending such workshops. Education schmeducation – hear how she takes learning into her own hands.

About the Speaker: By day, Lynn is a developer. By night, I she is the founder of the San Francisco chapter of PyLadies, a group that mentors and supports women in the Python & Open Source community. She's also a champion and an organizer for Women Who Code in San Francisco, a ~1600 member meetup group for women coders in the Bay Area.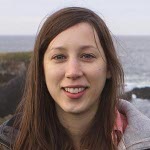 Laura Kelly (Student, Hackbright Academy)
Talk Topic: 

How Python made me the programmer I am today
Before becoming a student at Hackbright Academy, Laura worked in academic neuroscience research. She had had some experience with programming, but it wasn't until she stumbled across Python in her attempts to wrangle data in the lab that she realized she had a passion for programming. After several months of learning Python, she discusses why she thinks it's the best language for beginners (and why it was the language that clicked for her).
Laura Kelly is a student at Hackbright Academy. After graduating from Washington University in St. Louis with a degree in philosophy-neuroscience-psychology, she worked as a neuroscience researcher at UC Davis. She discovered she had a passion for programming after learning Python for data analysis, and is currently pursuing a career in web development. Follow her on Twitter at @heylaurakelly.
Alice Yeh (
Software Engineering Intern, Udacity)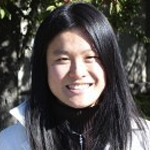 Talk Topic: Starting my software engineering journey
Learning is a lifelong journey: figuring out what/how you want to learn is hard, and coming into terms with how to translate learning into meaning so that you can empower yourself and others is even harder.  It takes dedication and persistence to go into software engineering.  

Alice

 is just starting her journey – hear her share what it's like to re-start her career after stumbling into the tech industry. 
About the Speaker:  
Alice
 originally graduated with a degree in mechanical engineering from MIT.  Somehow, she found herself in a program manager job at Microsoft immediately after college.  She also spent the last two years in Taiwan/China as a product manager, taking one startup to TechCrunch Disrupt Beijing 2011 as a battlefield finalist.  Motivated by a desire to build something and encouraged by her role models, she recently decided to go back to her engineering roots and give software engineering a shot.  
Alice
 

will be a Stanford Master's CS student this fall. 
Hackbright Academy is a 10-week accelerated software development training program designed to help women become awesome programmers. They teach the fundamentals of modern development and at the end of the program introduce you to Silicon Valley companies looking to expand their engineering teams.
Want to learn how to code?  The Fall Programming Fellowship for Women Application Deadline: 8/15 – Apply Here
Stripe is based in San Francisco, and offers a simple, developer-friendly way to accept payments online.